Trip Details & Important Information
The Tamarack Outdoor Education Centre is the perfect location for your next Outdoor Education trip.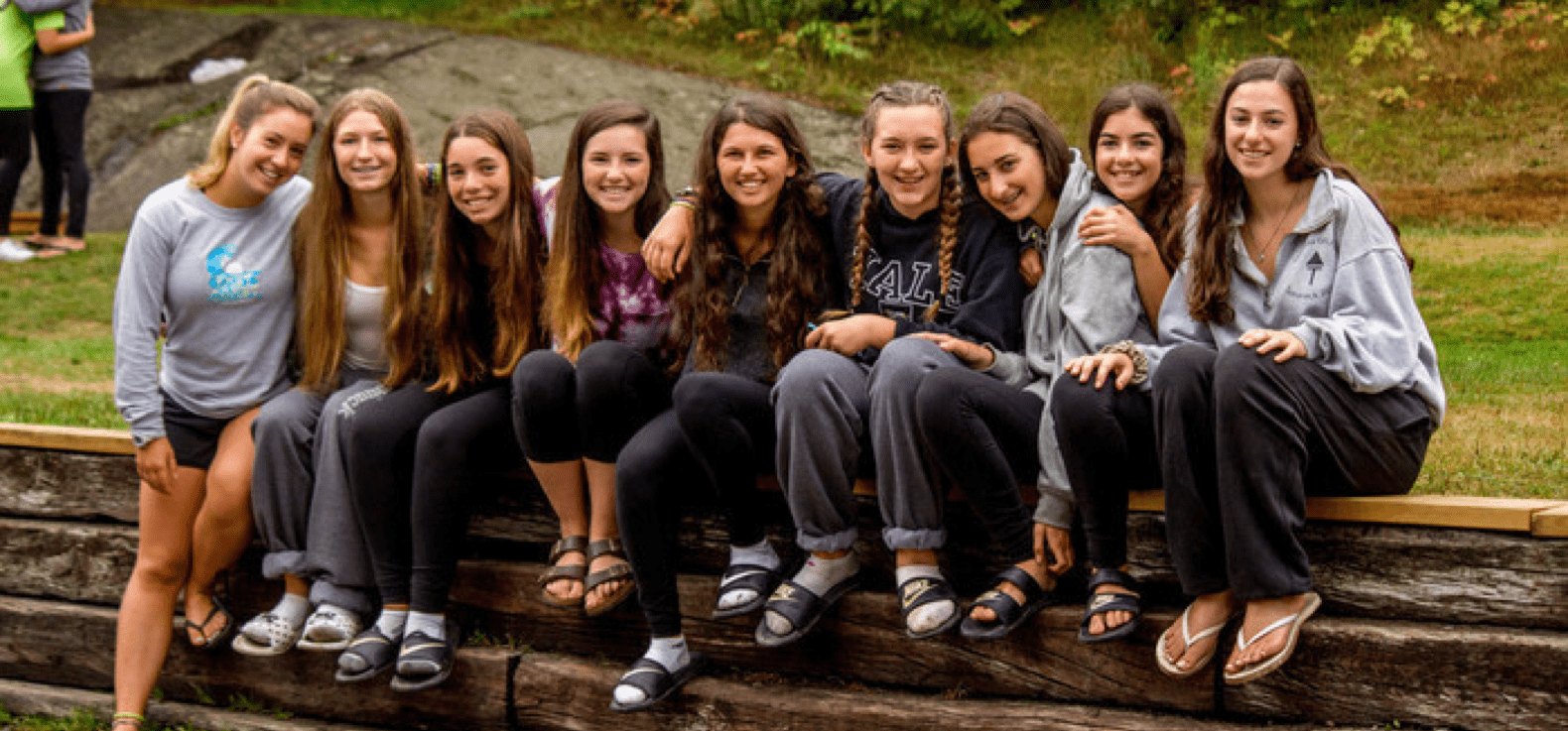 What Types of Groups?
Graduation Trips

Orientation Retreats
Leadership/Team Building Retreats
Specialist High Skills Major Trips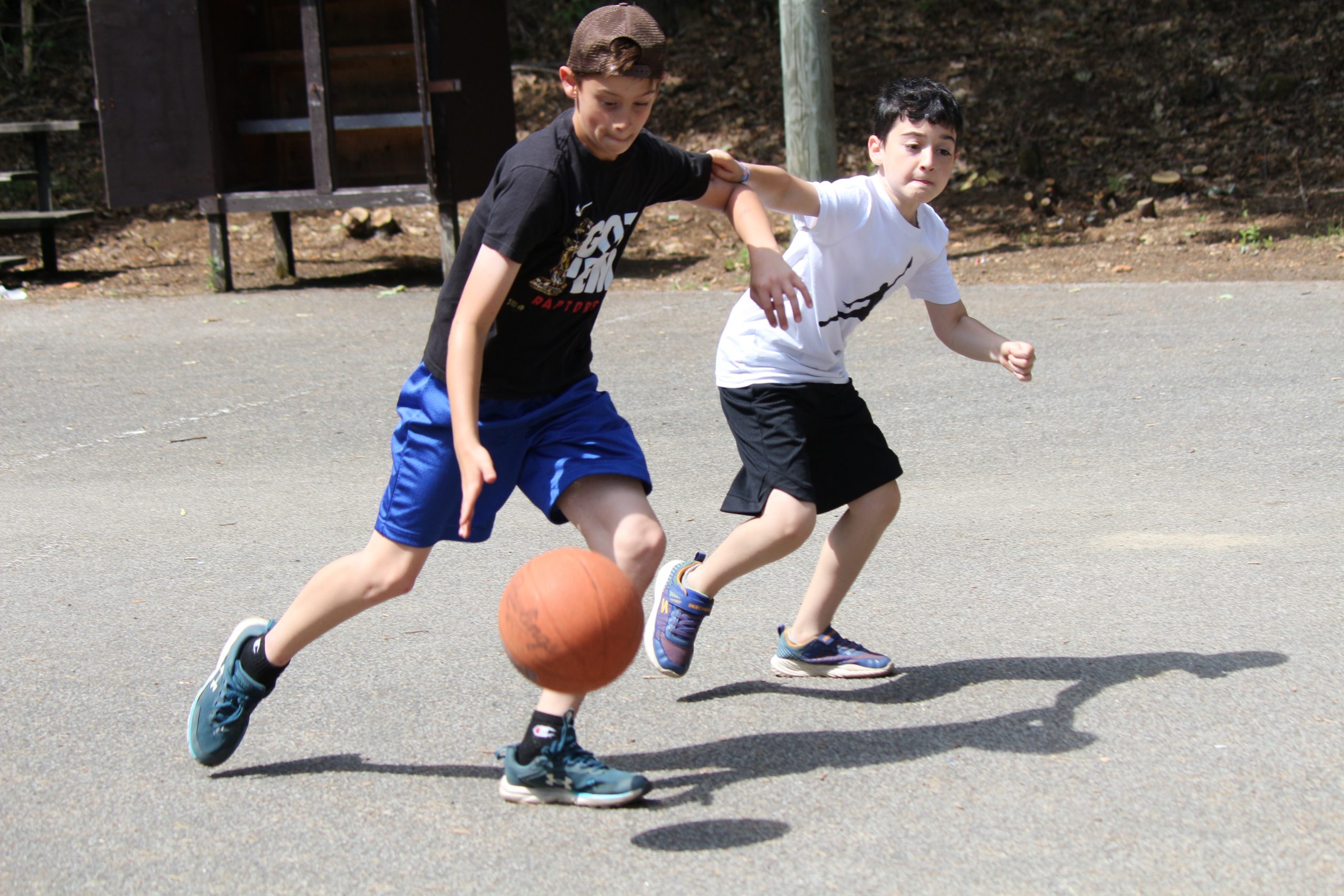 How Much Does a Trip Cost?
1-night/2-day = $115/student (+HST)

2-night/3-day = $220/student (+HST)
3-night/4-day = $320/student (+HST)
These rates are based on a 24 hour period, with arrival and departure taking place at around 1pm. This rate includes full programming facilitated by Tamarack staff and 3 meals per 24 hour period, starting with dinner on the first day and ending with lunch on the last.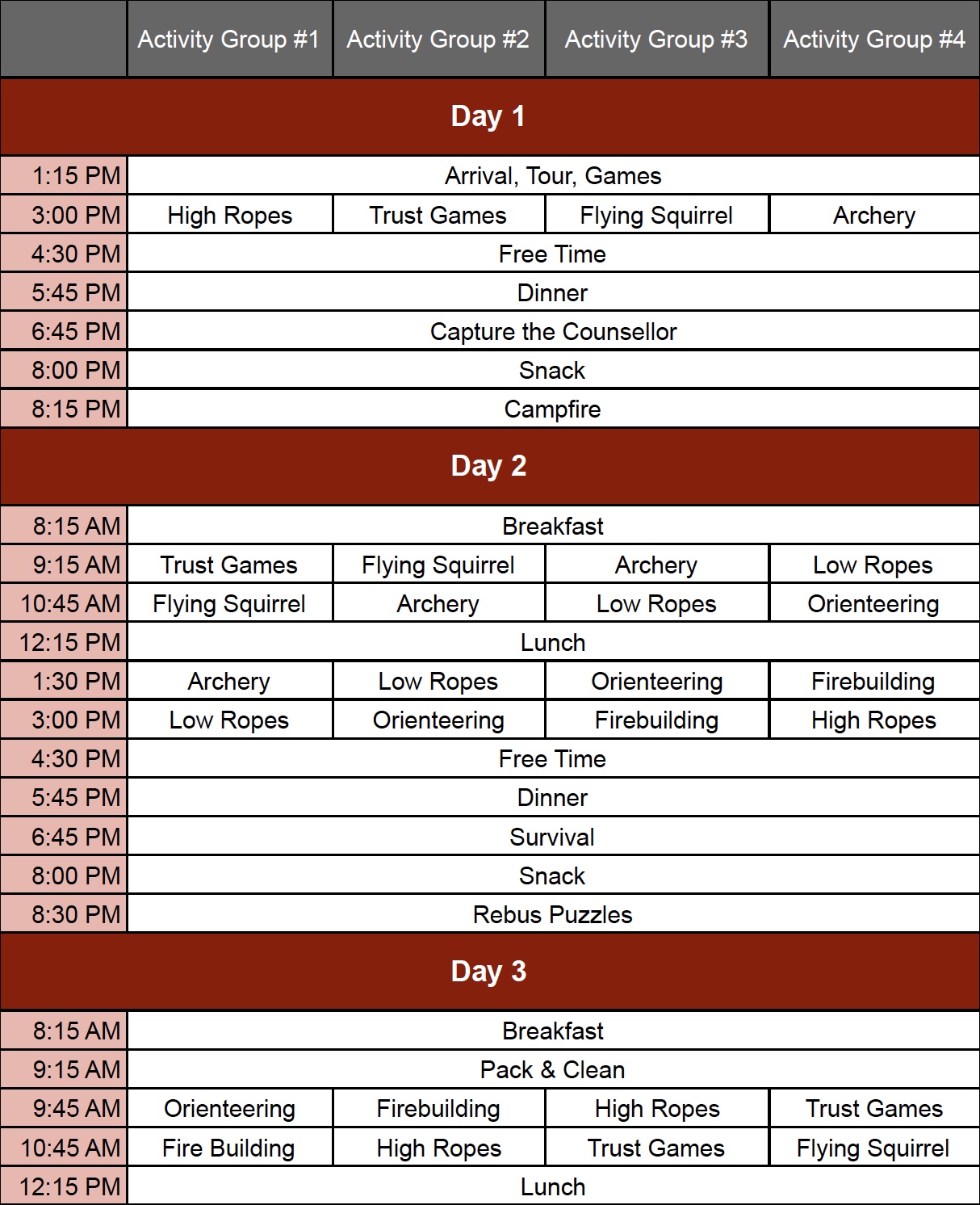 Sample Schedule
The Tamarack Outdoor Education Centre offers an incredible array of programs. While this image displays a typical day of scheduling, we offer fully customizable scheduling, and can tailor the program to fit your group perfectly. 
Teachers will be given the opportunity to select the evening and day programs that best suit their students and the goals of their trip. Day activities are done in "Activity Groups" of 10-15 students, while evening programs are done with the whole school.