The Camp Bus
We strongly believe that the camp experience begins the moment our campers step on the bus. Our professional and sensitive bus counsellors are specifically trained during pre-camp to make sure each and every camper feels like a part of the Tamarack family, starting the moment the buses depart for camp.
All of our campers traveling from Toronto to Tamarack on our buses are grouped by their unit and gender. After countless hours of developing our bus procedure, we feel that by grouping the campers in this manner, campers will have the opportunity to form bonds with other campers who will be in their cabins and/or units from the moment they step on the bus. Please make sure your camper knows what unit he/she is in prior to arriving at the buses. When you arrive at the buses, simply look for the signage that indicates the appropriate bus to board. There will be several Tamarack staff with camper lists to help direct you to the correct bus.
All campers will be leaving from/arriving at Tamarack's Chesswood Arena (4000 Chesswood Drive) bus depot. Be sure to let the parking attendants know that you are from Tamarack and they will direct you to the appropriate spot. Please be at the buses at least 30 minutes before the scheduled time of departure. The times listed in the timetable below are the actual departure times. If you are too late for your camper(s) to leave with the buses, you will be responsible for transporting them to Camp yourself. Please arrive to pick up your child(ren) at least 30 minutes prior to the scheduled arrival time on the return date not only to ensure that you are on time, but also so that our helpful staff can help load each of your camper's duffel bags into your car even before the buses arrive!
---
This summer our bus and baggage depot will be at the conveniently located Chesswood Arena. 4000 Chesswood Drive, North York, ON M3J 2B9
The bus schedule for the upcoming summer will be at Chesswood Arena on the following dates: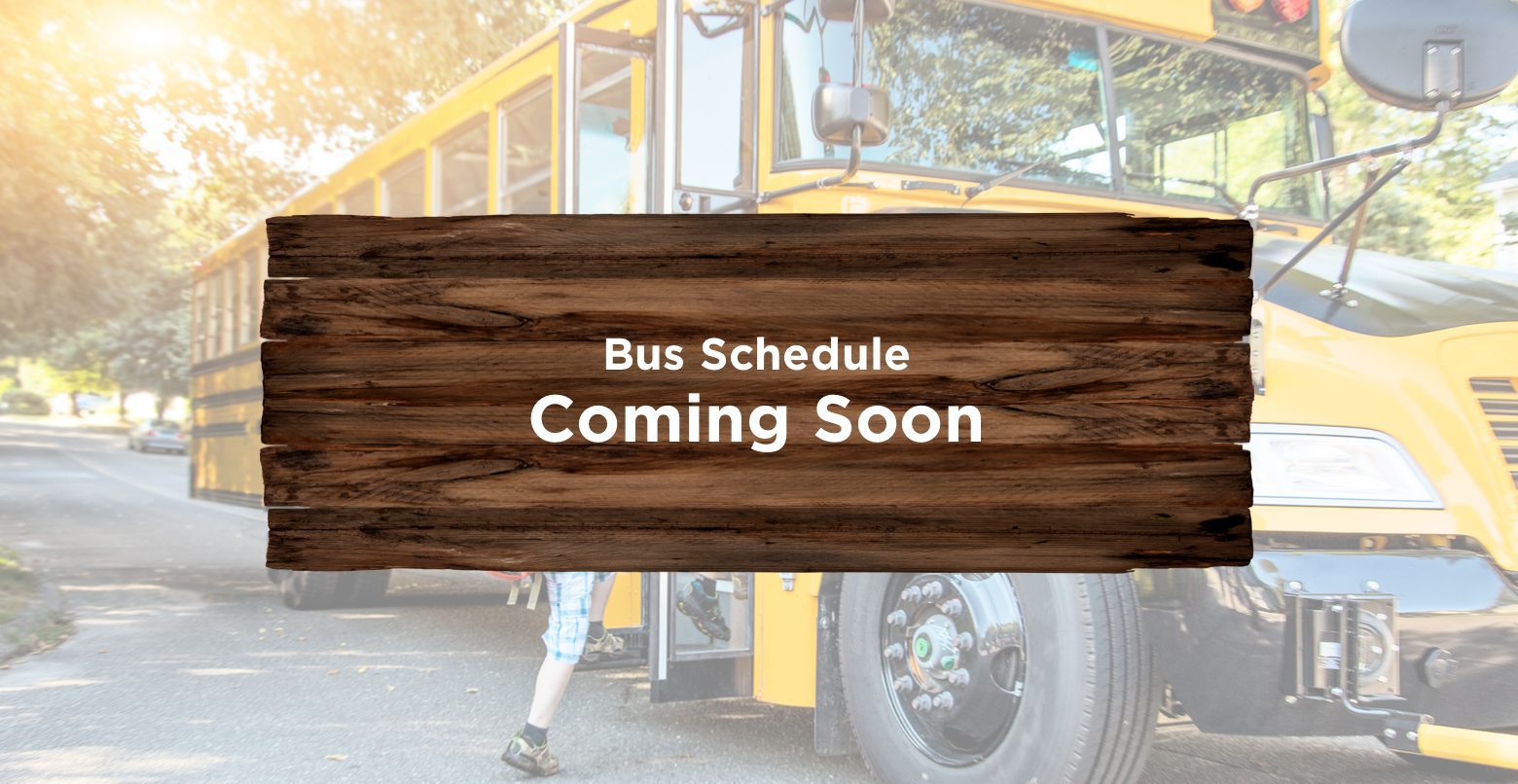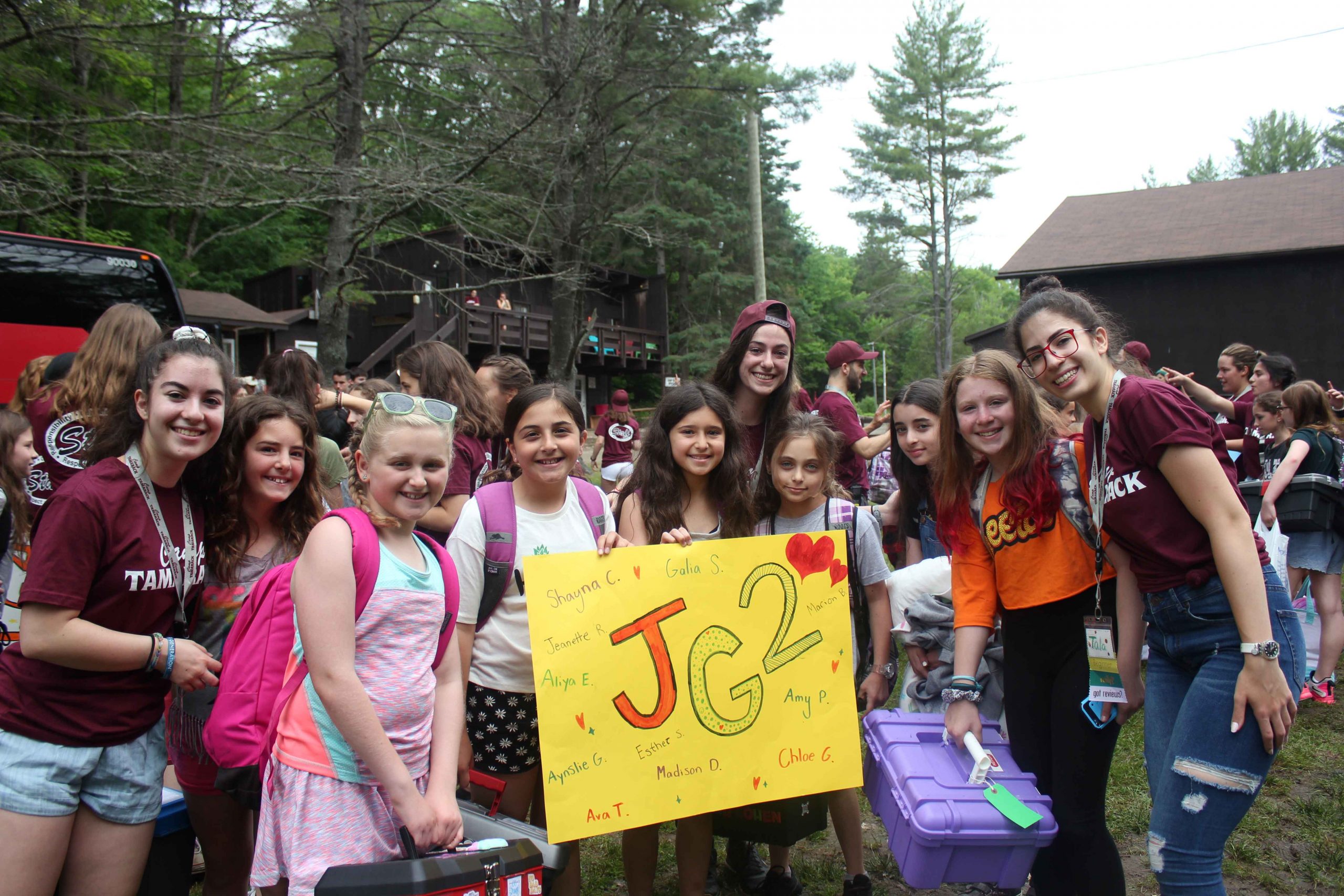 Sibling Seating Request
While buses will be boarded in Toronto based on unit and gender, we are able to arrange for a sibling to sit with another sibling if you prefer. If you wish to make a specific sibling seating request for the bus, you must indicate this request on the Camper Transportation Form. We cannot, however, guarantee which unit's bus the siblings will travel on, if the siblings are in different units.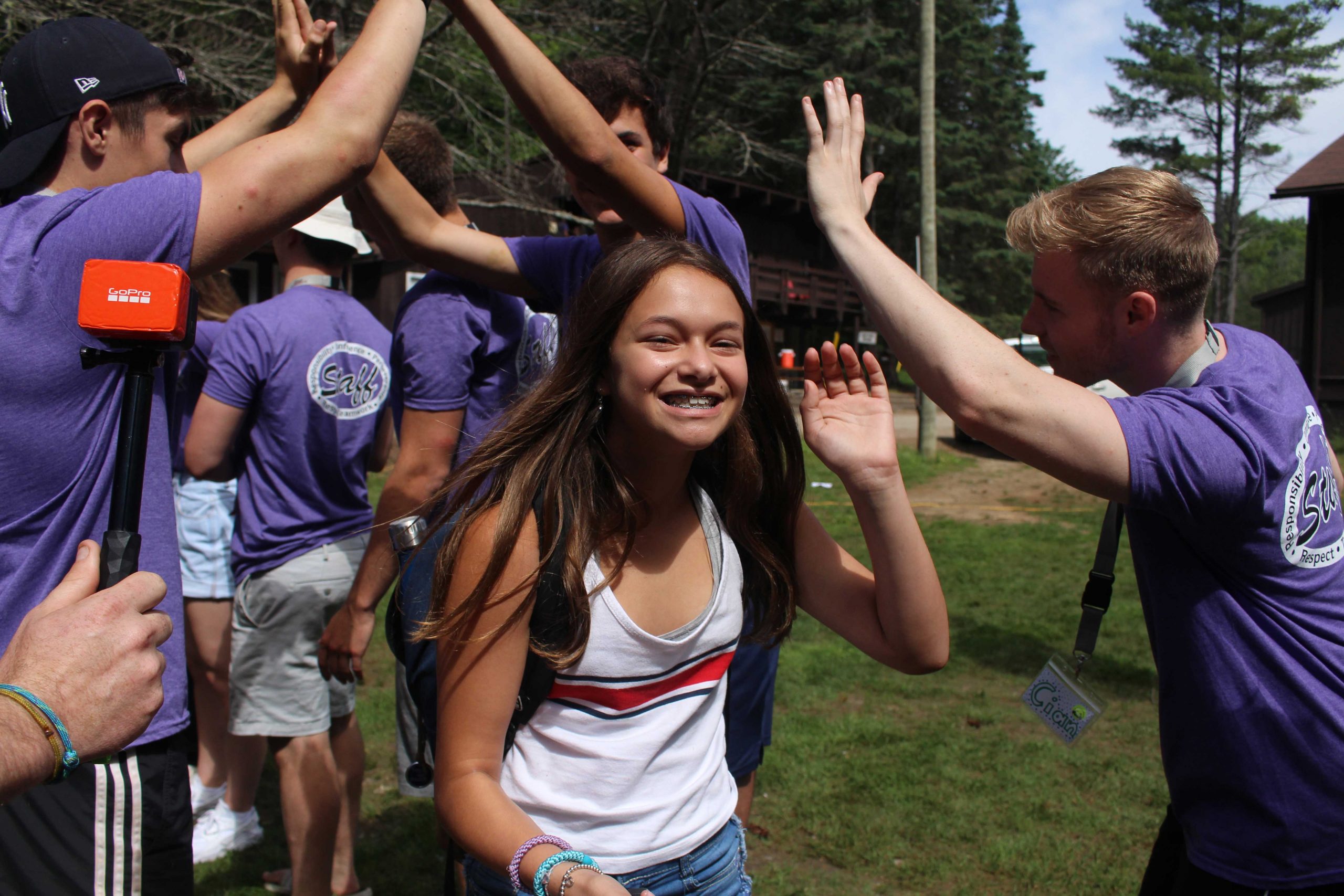 Baggage & Medication Drop-Off
Tamarack parents find the Tamarack baggage procedure fast and convenient. The best part about it is that parents simply have to "pop the trunk" and our staff will do the rest.
We will also have designated bus counsellors who will help collect and label any medication(s) that your camper may need at camp. Once the busses arrive at camp, they will give it to our healthcare team who will store it safely in our health centre.
First Session, Acorn 1, Acorn 2, Extended First and Full Season
Baggage and Medication Drop-Off (Subject to Change)
TBD
Medication drop-off is included for these sessions
Second Session and Acorn 3
Baggage and Medication Drop-Off (Subject to Change)
TBD
Medication drop-off is included for these sessions
Acorn 4 and Acorn 5
Baggage and Medication Drop-Off (Subject to Change)
TBD
Medication drop-off is included for these sessions
Please label all bags with Tamarack baggage tags that will arrive in the mail. Our staff will organize the bags to ensure that they end up in the appropriate cabin and will be in your camper's cabin upon arrival at Camp. We do not unpack the duffels as we feel that this process is part of the camp experience and allows the camper to personalize his/her own area.
Any baggage arriving at the Baggage Depot that contains any form of shelving unit, beverage bottles/cans or other disallowed items in the duffel bag will not be loaded. Please save yourself the time of having to empty your duffels at the depot and leave these items at home. They are unnecessary for Camp and not allowed in duffel bags. Please remember that each bag must weigh less than 27 kg (60 lbs).
All duffel bags will return with the campers at the end of their session and be organized in several rows in alphabetical order. Please arrive 30 minutes before the scheduled arrival of your camper to gather their belongings. Any smaller items (lock boxes, pillow, sleeping bags, hockey sticks etc.) will be located on the bus that your camper is returning on, so please remember to ask your camper to collect all of their items prior to departing the depot. There will be several Tamarack staff to help with locating and loading of your bags.
The Camp Bus
Please bring any carry-on baggage and/or lock boxes with you to the bus depot. Please make sure that all articles traveling with your camper(s) are clearly labelled. Tamarack reserves the right to open and inspect any and all bags/lock boxes (and/or duffel bags) at any time.
Driving to Camp
Drop-Offs and Pick-Ups at Camp
We strongly recommend all campers take the bus as we believe that the camp experience truly begins on the bus ride to Camp. However, we recognize that there may be some families that need to drop off their camper(s). If you are dropping off your camper(s), please refer to arrival schedule for arrival and departure times.
Please contact the camp office for details of the drop-off and pick-up times. Please note that a staff member will meet you at the dining hall and you will drop off your camper, give them a big hug (of course!) and then head back on the road. As the road into camp is a single lane road and we cannot have any parents/cars in Camp when the buses arrive/depart. As such, please make sure you connect with the camp office for your arrival/pickup time, or if you are caught in traffic.
---
Air Travel To Camp
All out-of-towners fly directly into Toronto Pearson International Airport (with their baggage) on Thursday, June 27, 2024 (unless other arrangements have been agreed to with the camp). Our amazing airport bus counsellors (wearing Tamarack staff shirts of course!) will greet our out-of-town campers at the airport and help them with their baggage. Everyone will then board our Camp bus and travel directly to Camp. Parents are responsible for their child's flight arrangements and should book flights as soon as possible to ensure they receive a reasonable flight time and fare. Once you have your flights booked, please let our camp office know so that we can ensure we have our team ready for their arrival!
If possible, we recommend campers who have family and friends in the Toronto area arrive in Toronto by Thursday June 27, 2024 and then take the regular Camp bus on Friday, June 28, 2024.
Arrival and Departure Window
Please try to make sure that the flight arrival time on Friday, June 1, 2023 in Toronto is between 10:00am and 2:00pm and that the applicable flight departure time on the applicable departure date from Toronto is between 2:00pm and 6:00 p.m. It is our goal that all out-of-town campers arrive/depart within this window so that they can travel to and from Camp together. If your camper arrives earlier and/or departs later, our staff will ensure that your camper is properly supervised.
A Few Reminders:
Please check with your airline regarding boarding procedures for your child as an "unaccompanied minor". Most airlines require you to register your child as an unaccompanied minor if your child is under 16 years of age.
Leaving Toronto, your child must pass through customs. Tamarack staff members are not allowed to enter the customs waiting area. If your child is registered as an unaccompanied minor, he/she will be given extra attention and supervision by the airline. In most cases, unaccompanied minors are also given special seating arrangements.
We will, of course, feed campers at the airport and/or on the way to and from camp. Be sure to send a few snacks for the flight to Toronto. Remember: no nuts please.
Please ensure that the following documents accompany your camper:
Passport
Return airline ticket
Money for excursions/purchases (we suggest approximately $300.00)
Tamarack contact number (705) 645-4881
Permission letter from each parent/guardian that has custody of his/her camper authorizing his/her camper to travel alone
International calling card
Medical Insurance information
Please give your camper(s) some "extra" money. Often, because of delays, it is recommended that you send $20.00 for each camper to carry to purchase additional snacks/food.
Please be sure to follow all airline restrictions as outlined by your specific airline.
* Out-of-town campers have the option (which most take advantage of) to purchase a bedding/personal care package containing a pillow, comforter, 2 sheet sets, 5 towels 2 facecloths, 2 laundry bags) for a reasonable cost of $75.00 Canadian. This is very convenient for travelling campers and enables them to travel with one (not two) duffel bags (airlines usually charge $50.00 to $100.00 extra for a second bag)