Program Overview
Camp Tamarack's program is designed to provide campers aged 6-14 with unforgettable opportunities and expose them to an exciting variety of sports, water, arts and extreme activities and other incredible programs and experiences. Our team of experienced and professional staff members not only facilitate the development of each camper's skills, but also create a fun, challenging and supportive environment to build their self-confidence, their individuality and their sense of belonging.
Regular Camper Program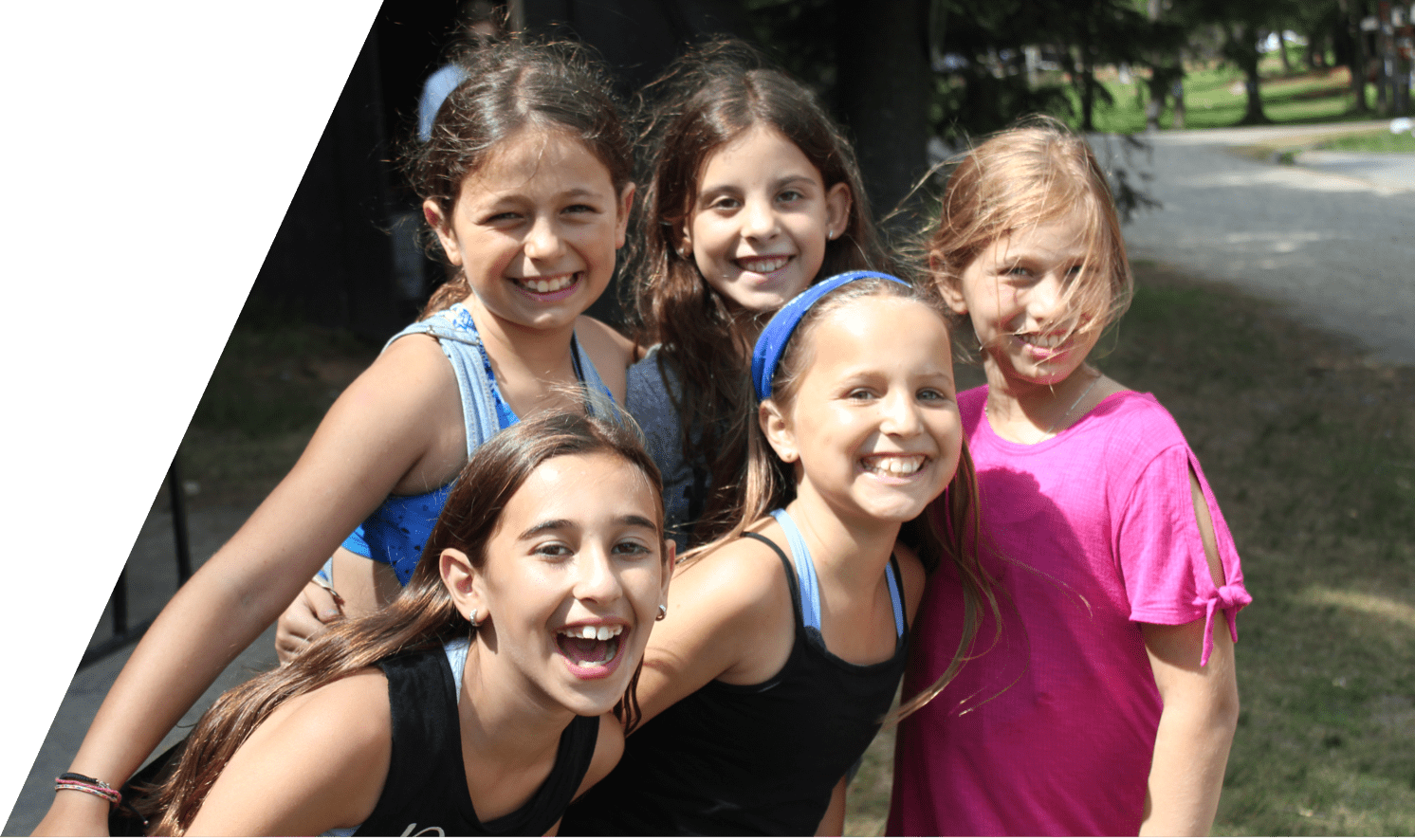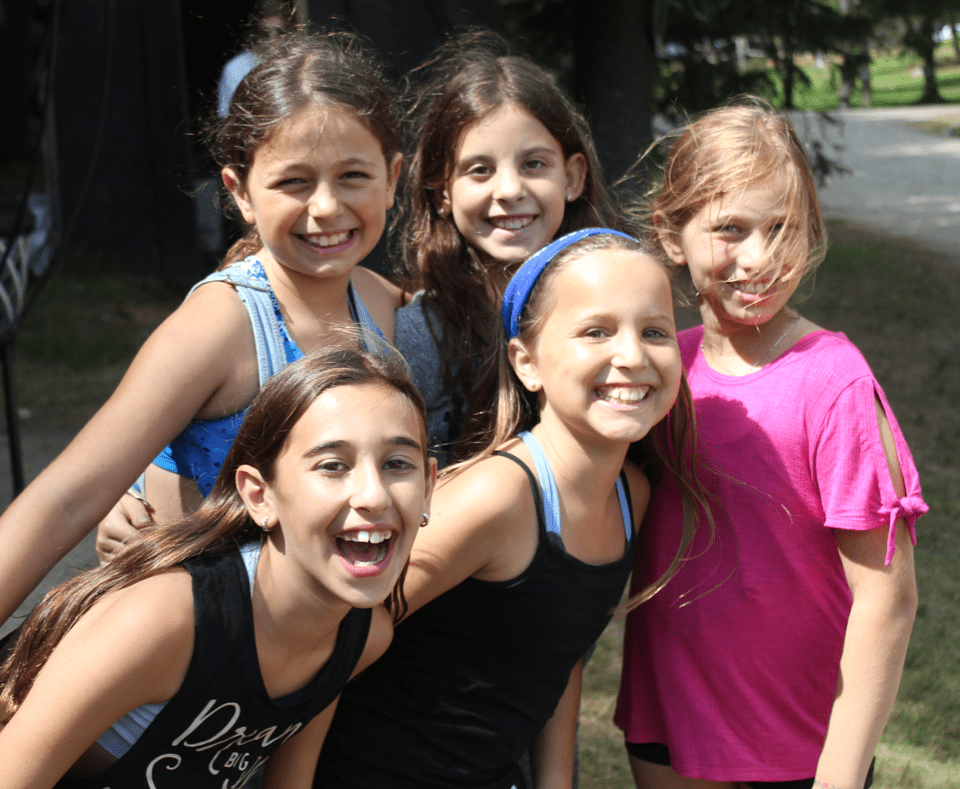 The Hawthorn group is made up of our youngest Tamarack campers, aged 6-10 (finished Grades 1-4).
Daily from Monday to Saturday, our Hawthorn campers can experience and enjoy:
One Swim School-Calibre Swim Instruction Period
Two Cabin Group Activity Periods
Two Individual Choice/Specialty Periods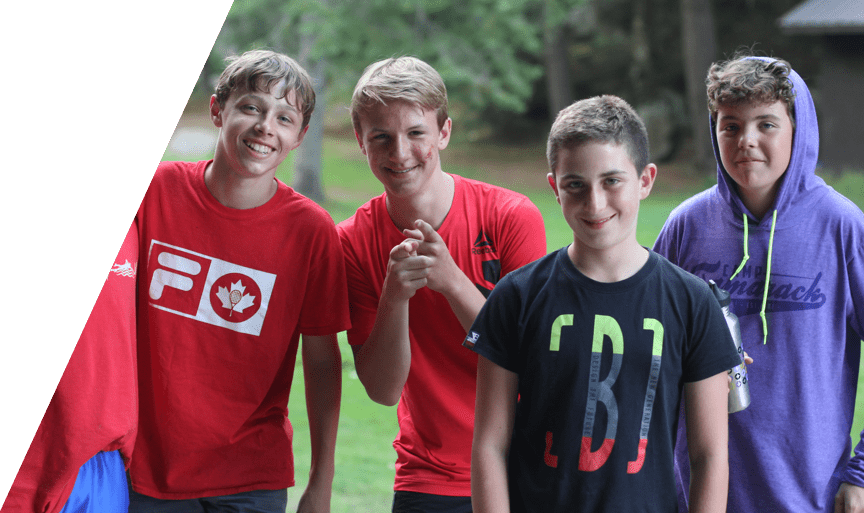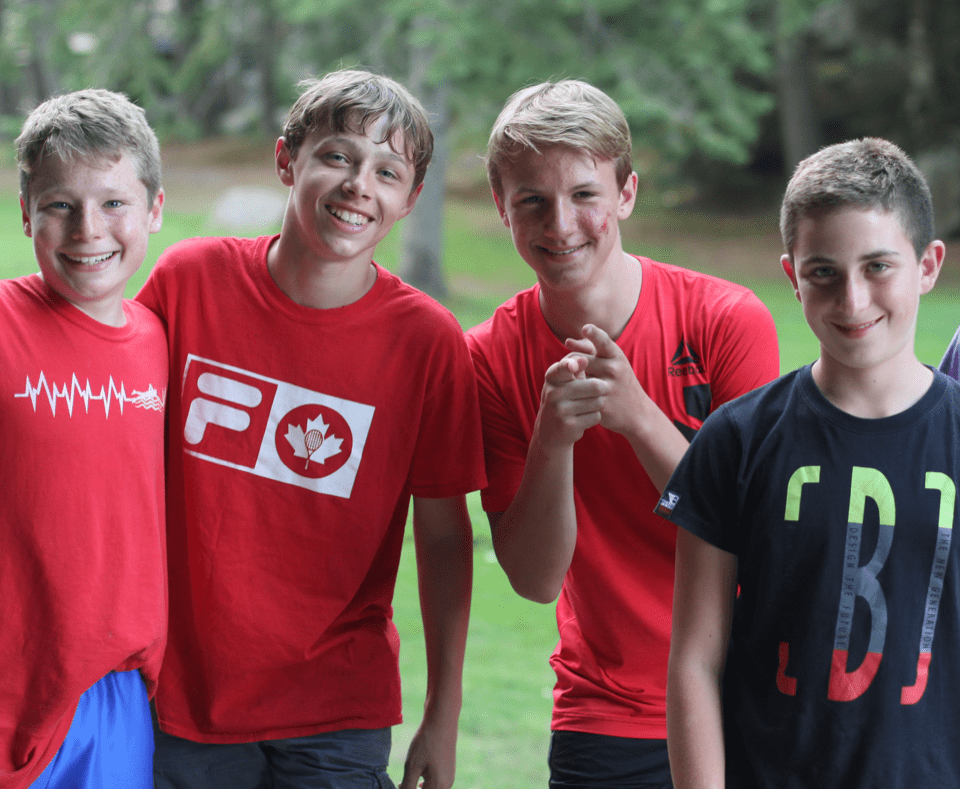 The Juniper group is made up of campers aged 11-12 (finished Grades 5-6).
Daily from Monday to Saturday, our Juniper campers can experience and enjoy:
One Swim School-Calibre Swim Instruction Period
Two Cabin Group Activity Periods
Two Individual Choice/Specialty Periods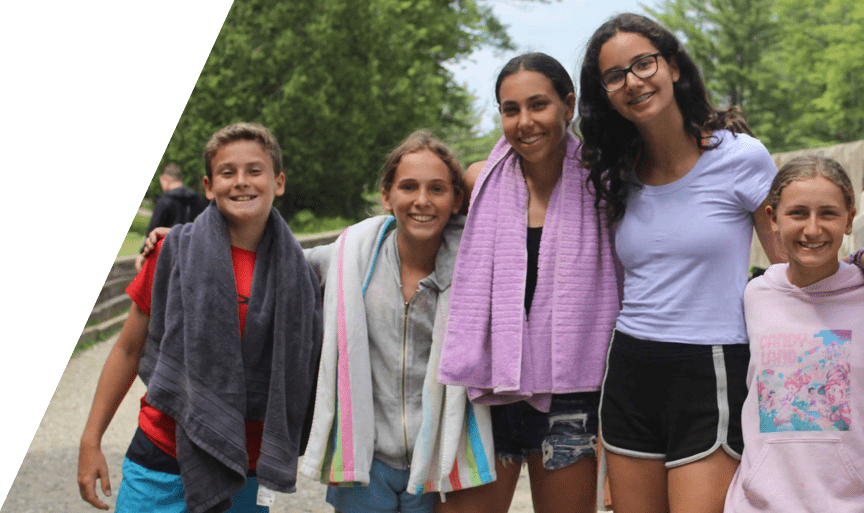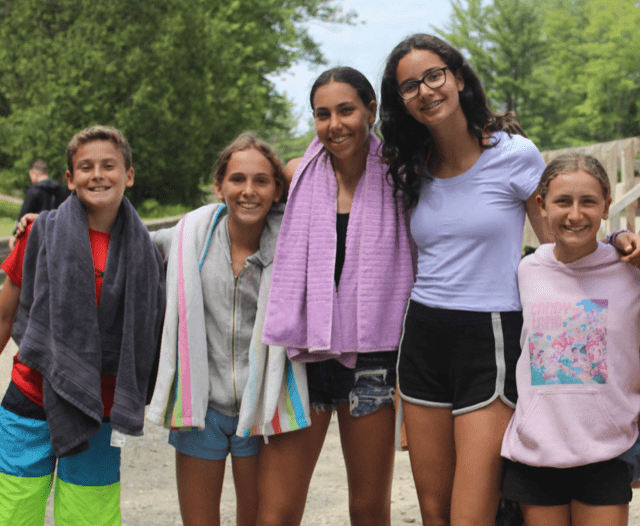 The Sequoia group is made up of campers aged 13-14 (finished Grades 7-8).
Daily from Monday to Saturday, our Sequoia campers can experience and enjoy:
One Swim School-Calibre Swim Instruction Period
Two Cabin Group Activity Periods
Two Individual Choice/Specialty Periods
Leadership Program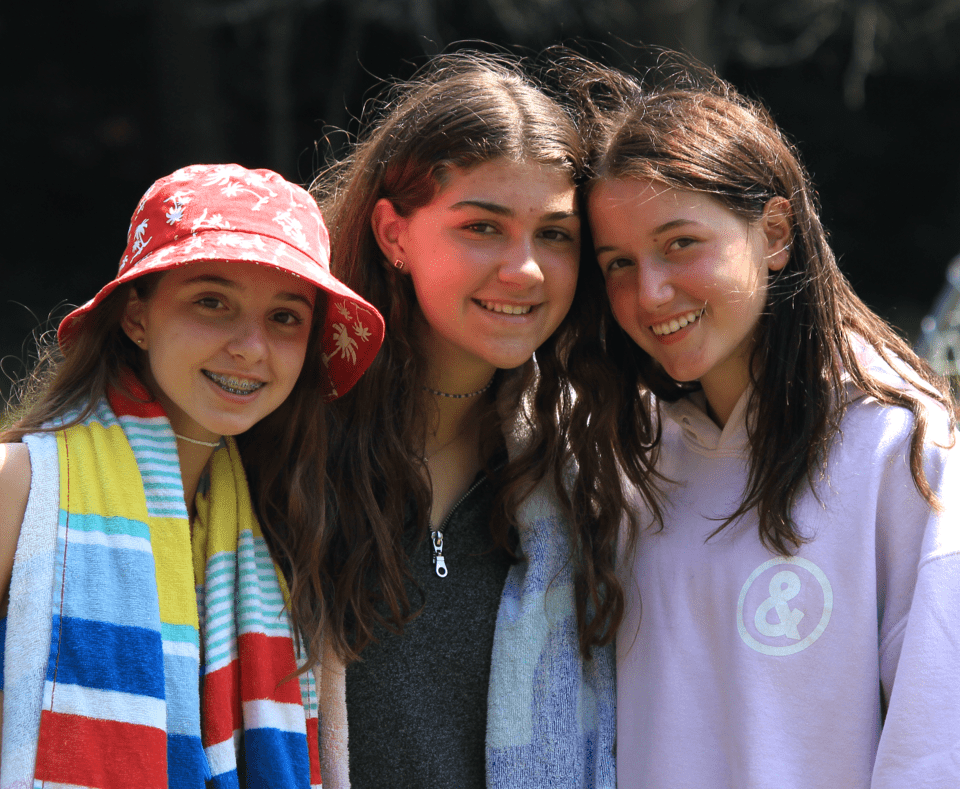 Pre-CIT (Pre Counsellor-in-Training) campers finishing Grade 9 and turning 15 in the current year will enjoy a blend of group and individual activities, as well as scheduled leadership training. While most Pre-CITs enjoy and benefit from the Full Season 7-week period, our 5 ½ -week Extended First Session is another session option available for Pre-CITs.
The Monday to Saturday Pre-CIT program highlights include:
One Swim School-Calibre Swim Instruction Period
One Individual Choice/Specialty Period (on certain days)
Majority of the Day Spent in Cabin/Activity Placements
Leadership Workshops, Training and Constructive Feedback
3-Day/2-Night Rafting Trip is another highlight included for Full Season Pre-CITs which takes place for Elders during the Second Session*
*Any Pre-CIT enrolled for the Extended First Session will participate in the 3-day, 2-night whitewater rafting trip, a highlight for the Elder campers. If an Extended First Session camper wishes to attend the rafting trip, a $450 (plus HST) rafting fee is applied to cover the cost of the trip.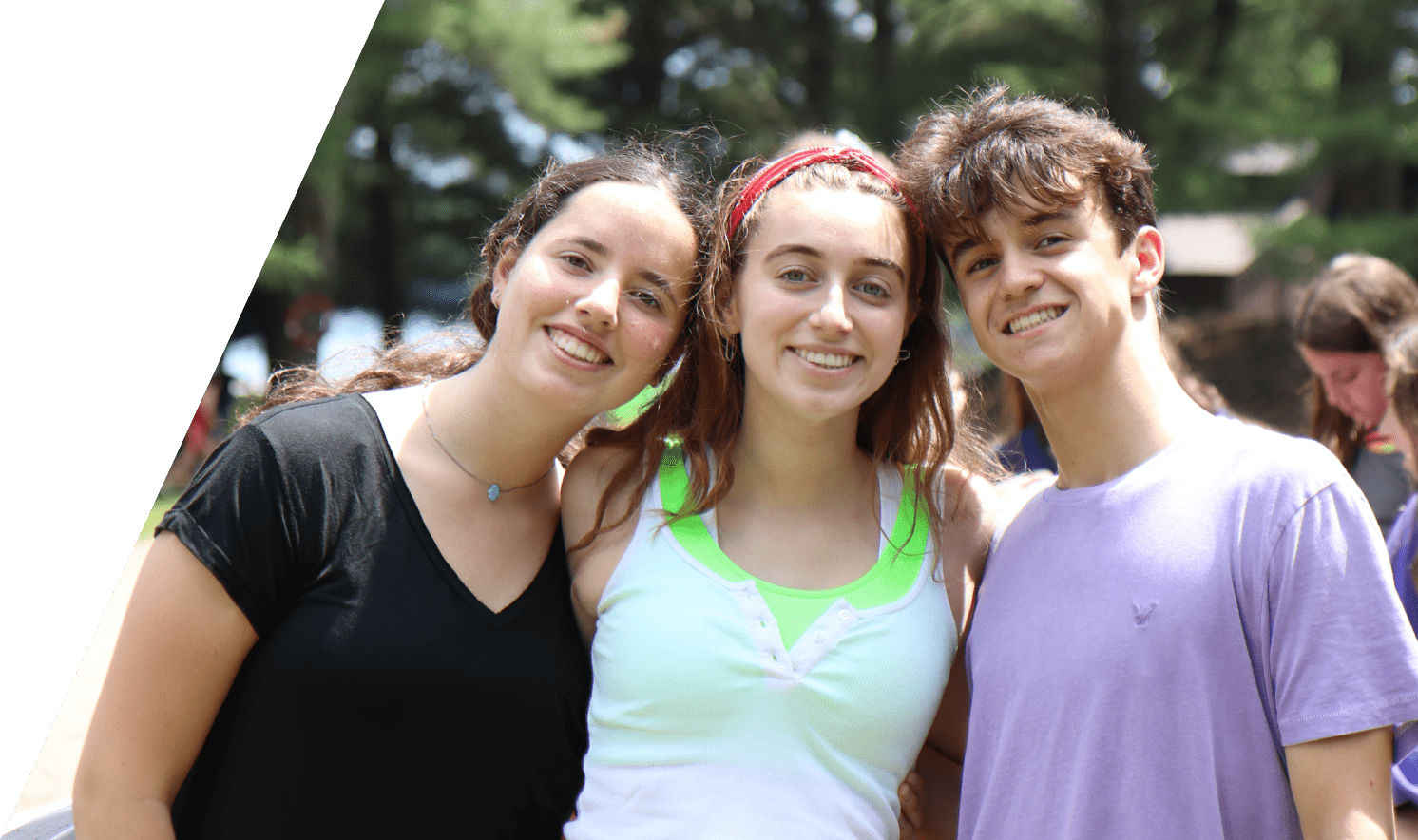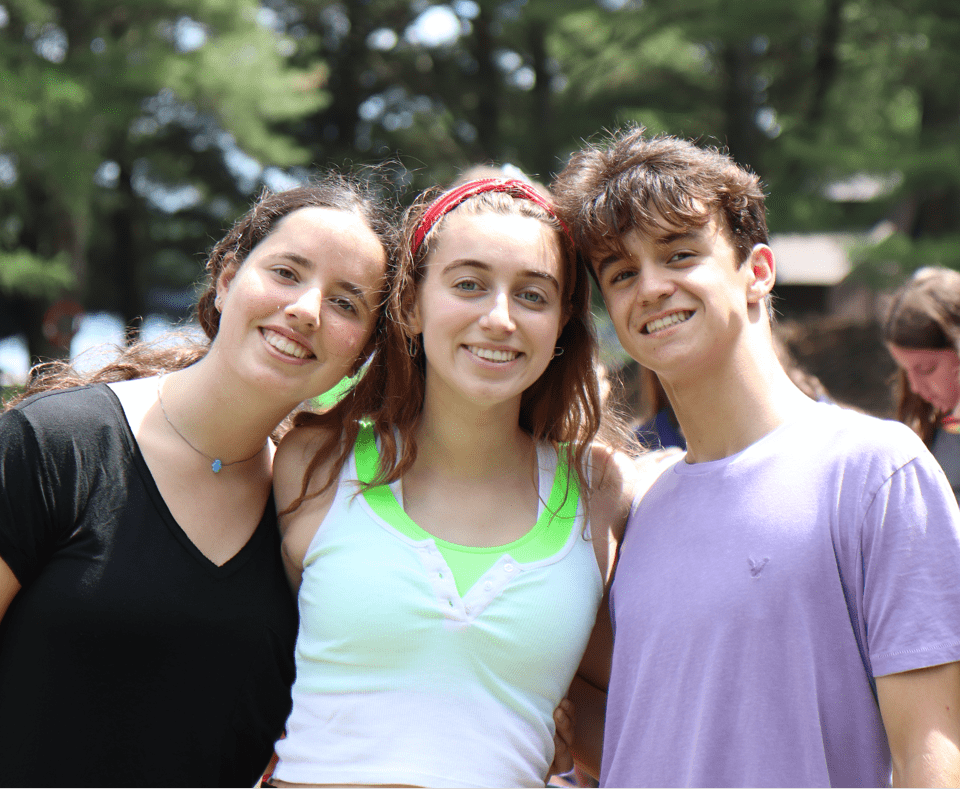 CIT (Counsellor-in-Training) campers finishing Grade 10 and turning 16 in the current year (priority going to those who have successfully completed Tamarack's Pre-CIT program) will primarily focus on developing and refining the skills necessary to becoming a top-notch Tamarack staff member. All CITs enjoy and benefit from the Full Season 7-week period. CITs choose full-day placements with a cabin or activity while having the chance to participate in a variety of Tamarack activities from Monday to Saturday.
Tamarack CITs also receive a daily Swim School-Calibre opportunity, as well as extensive leadership training, workshops and feedback from regular evaluations. The popular 3-day/2-night rafting trip and other group bonding opportunities give our CITs a well-rounded experience and a "foot in the door" for the highly sought-after Tamarack staff positions (priority goes to Elders who have successfully completed both the Full summer Pre-CIT and the CIT programs).
Program Features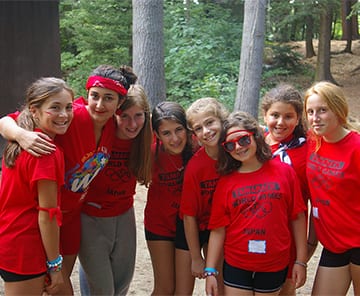 Cabin Opportunities
& Individual Choice
Every camper benefits from the exposure to, and enjoyment of, a variety of activities with their cabin; in addition, campers appreciate the unique opportunity to individually select two activities every day.
Camp Tamarack's unique program provides a healthy balance of cabin/group activities and individual choice. Cabin activities enable both the campers and counsellors from a particular group to enjoy one another's company and build their cabin group identity, while getting exposure to a wide variety of Tamarack activities. Camp Tamarack's unique individual choice opportunities allow campers to enjoy an in-depth focus on the specific activities that interest them with other campers their age. By having a blend of group and individual program time, our campers experience a great variety of activities while developing their independence and their ability to thrive in a group setting.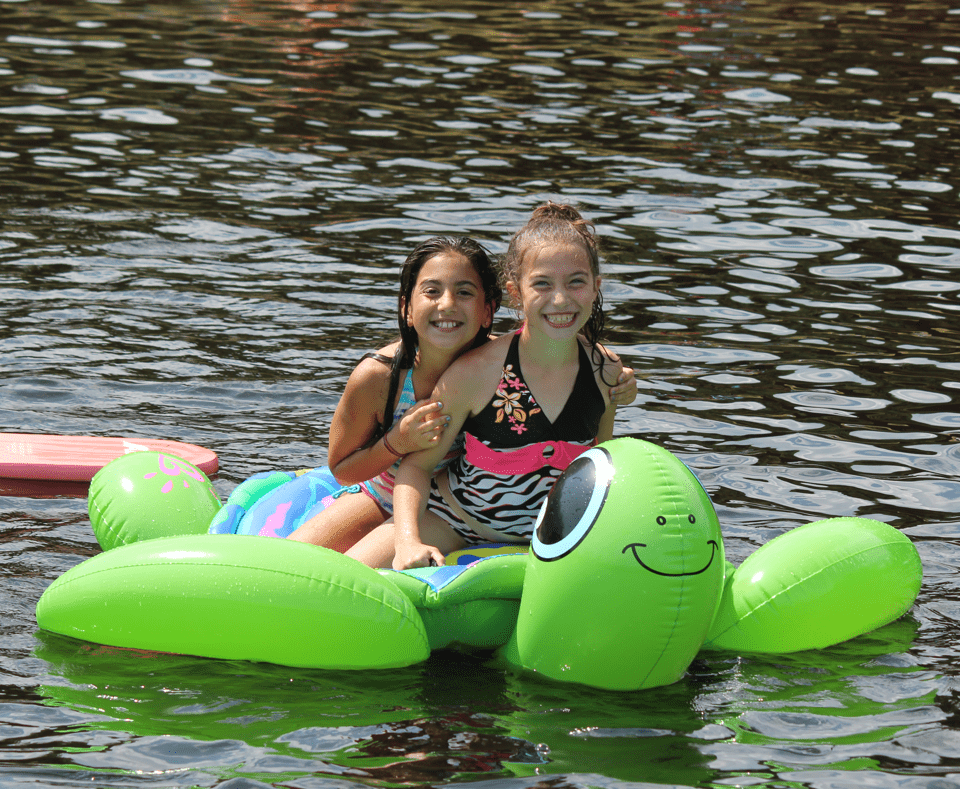 Tamarack Swimming Program
An important component of camp life that goes swimmingly!
All campers will receive a daily swim instruction period, based on an appropriate Lifesaving Society and/or Tamarack specific program levels, or another exciting aquatic opportunity. Other opportunities may involve acquiring such knowledge and certifications in areas such as:
Emergency First Aid
Standard First Aid
Babysitting
Home Alone, and;
Lifesaving and Instructing certifications
Camp Tamarack's swim school-calibre aquatic and first aid program results in a special emphasis on high-quality, low-ratio swim lessons, the training of waterfront staff, and the overall safety and supervision of such activities and areas, that is unique in the camping industry.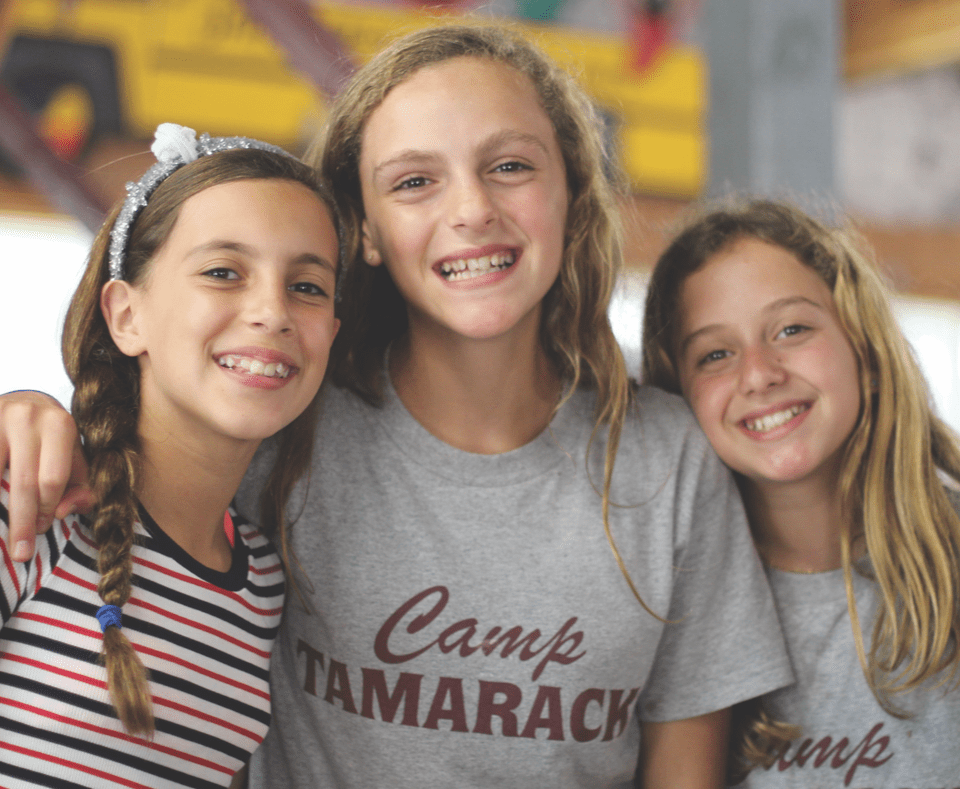 Super Sundays
More time to enjoy your favourite activities and gain new experiences.
The weekly "Super Sunday" is a popular tradition at Camp Tamarack which involves the opportunity to sleep-in, savour a delicious and extensive buffet breakfast and enjoy open activities for the day. Campers enjoy a relaxed, fun-filled day of their favourite activities, and new and unique programs, as well as an opportunity to "chill out" with their friends. Our "Super Sundays" allow campers to have an enjoyable change of pace while spending the entire day participating in the activities they love the most with friends and/or family members.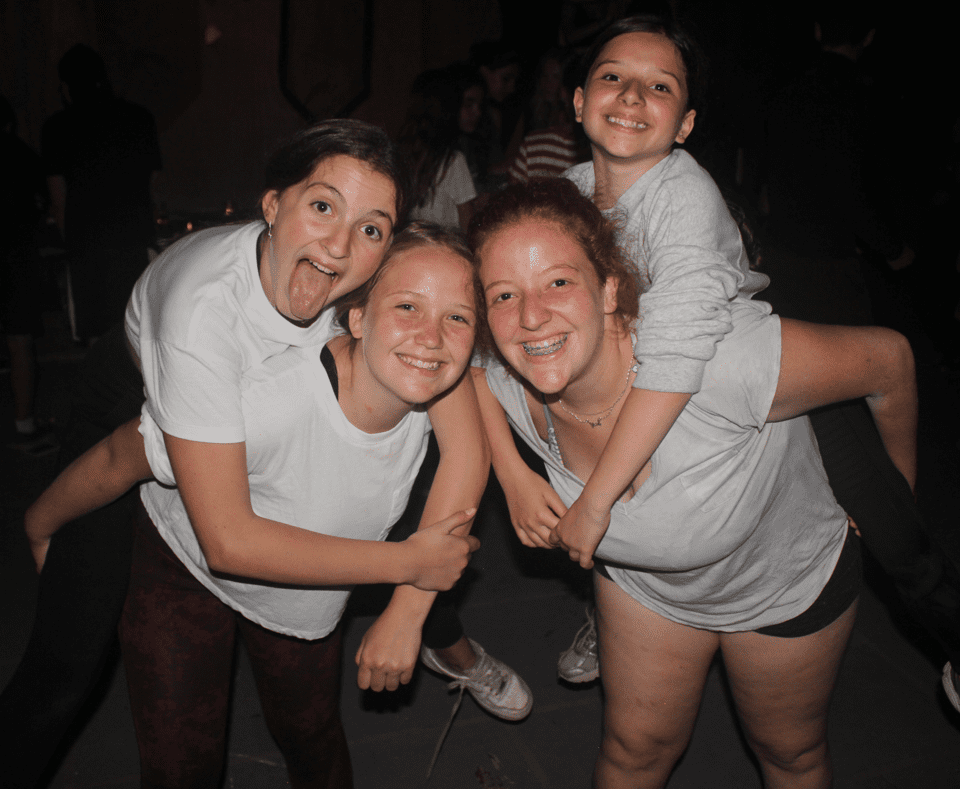 Evening Programs
Great days continue into memorable evenings.
The fun and excitement of the days at Camp Tamarack continues on into the evening with creative and enjoyable cabin, unit and camp-wide programs. Games, challenges, socials and camp performances are just some of the amazing programs we have on the agenda. And as if it couldn't get any better, each evening is topped off with a yummy snack!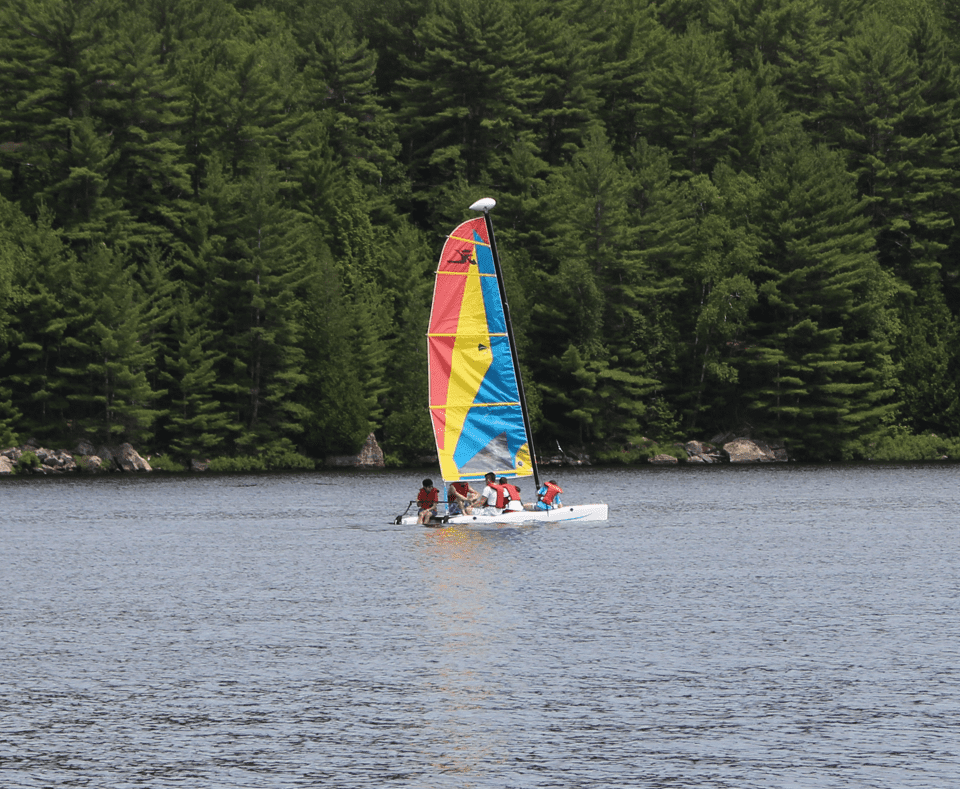 Overnight Camping Trips
and Excursions
Great in-camp experiences are sometimes supplemented or enhanced by out-of-camp opportunities.
Cabin and/or unit trips and excursions include overnight camping at the end of Tamarack's beautiful private lake and other safe, supervised out-of-camp opportunities.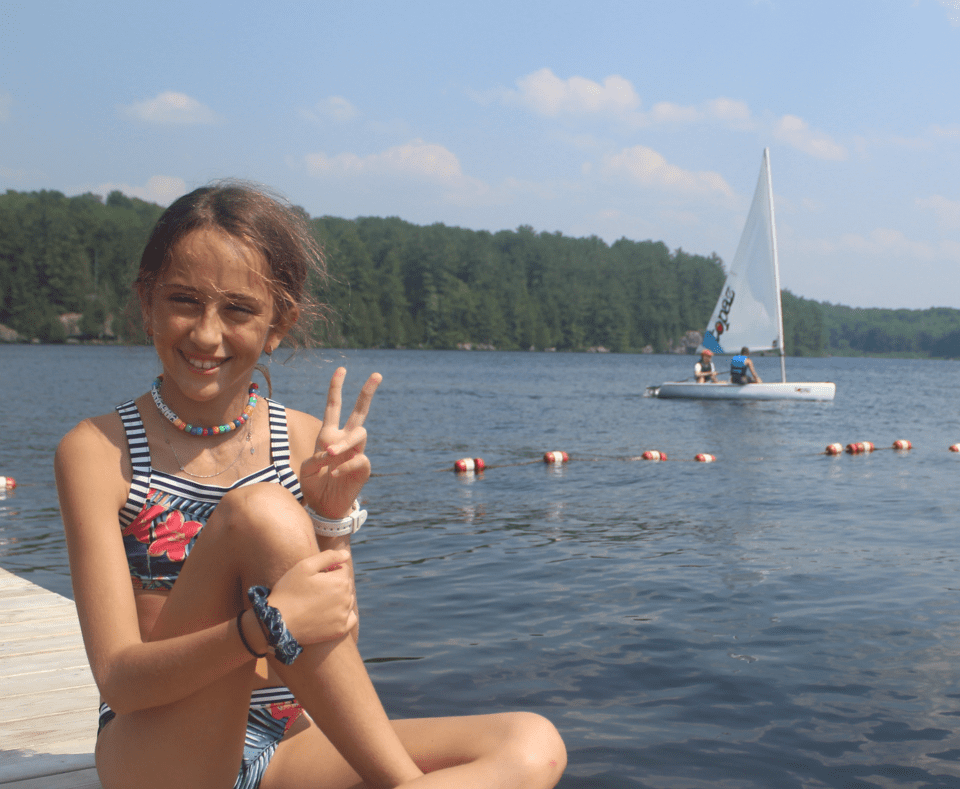 Free Time
Choice and free time help develop more confident, independent and mature young people.
Balanced alongside Tamarack's varied and organized programs is a chance for each camper to enjoy some individual, unstructured free time. While counsellors help to guide campers — particularly the youngest ones — before and after most meals, campers have a daily opportunity to visit their favourite activities, enjoy a recreational swim, write a letter, hang out with their friends or even hit the showers. Having this designated free time allows our campers to make their own decisions, build their independence and develop their decision-making skills while creating a sense of freedom.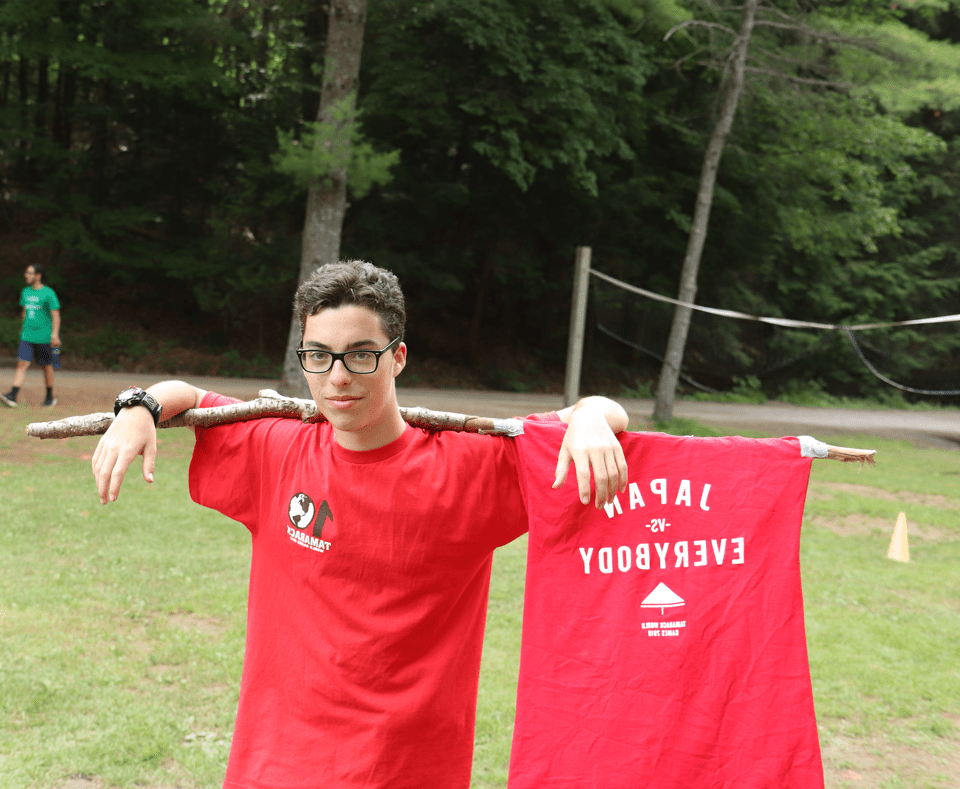 Camp Leagues and
Intercamp Competitions
Fun and exciting in-camp leagues at Tamarack such as the TBL (Tamarack Baseball League), the TNFL (Tamarack National Football League) and the THBL (Tamarack Handball League), as well as intercamp competitions involving other camps, are popular Tamarack traditions. These camp and intercamp leagues and tournaments allow campers to mingle with other campers of all ages, units and even campers from other camps in a fun, competitive environment.